Suzanne Waller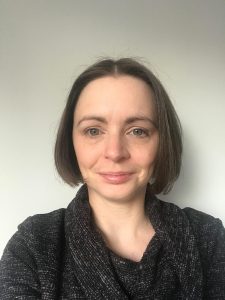 What do you teach?
It varies from year to year – my principle instruments I mainly teach are flute, piano, recorder. I also teach curriculum / first access projects / choirs.
What's the best thing about your instrument/s?
The flexibility – you can play lots of different genres and with different ensembles.
Tell us about an inspirational teacher you had when you were a child?
I was lucky to have a few over the years. My high school music teacher really was amazing, he made music fun and fostered my love of playing in ensembles. I also had a brilliant flute teacher who made me want to teach the flute and an organ teacher who made me love all things swing, bossa nova, samba. Even my sister who started me off on the recorder when I was too little for the flute had the patience of a saint in helping me improve-when I'm sure I was a pest! I could go on, I was very fortunate.
What's your top practice tip?
Lots of frequent short practices are so much better than one long one.
What's your top (musical or non-musical) well-being tip?
If you're getting frustrated and things are getting worse as you play, take a break and do something completely different and come back to it later.
Top five desert island discs/pieces/playlist?
What I listen to varies so much I couldn't choose – I do love anything with a really memorable melody so I'm partial to anything you can sing along easily to and that I can remember words to particularly pop and musicals. There's one classical piece I could listen to on repeat without ever getting bored and that's Mendelssohn's Hebrides Overture.
What music or musician websites or YouTubers do you recommend for our young people to look out for?
YouTube the pieces you're learning to play – it's amazing how many different styles / arrangements you'll find them played. Especially if you're playing a motif or theme from a bigger orchestral piece – go listen to what it originally sounded like. It can help give you an idea of the expression you need to try and get across – for example a flute piece might originally have been played by the violins in an orchestra and you need to think how to get a similar effect using different techniques.
What do you do to relax?
Garden, read, watch TV and I've started Crocheting. I wish I could say running but that's not remotely relaxing to me.
Quick-fire questions…
Coffee or tea? 
Coffee
Beethoven or Beyoncé? 
Beyoncé – only because I prefer composers in the later Romantic period than Beethoven.
Last piece/song you downloaded or listened to?
'Whenever I Say Your Name' by Sting and Mary J Blige.
Texting or talking?
Either – both have their uses.
Cats or dogs? 
Cats
Cake or cheese?
Cake
Favourite meal?
Roast chicken dinner and sticky toffee pudding
A musician/composer (dead or alive) you would love to meet? 
Lin Manuel Miranda
Another instrument I'd love to learn to play is…
Cello – I've never learnt a string instrument and I love the low sounds and listening to people like Yo-Yo Ma play on YouTube. Trombone would be my second choice just because it looks fun.