Nick Concannon Hodges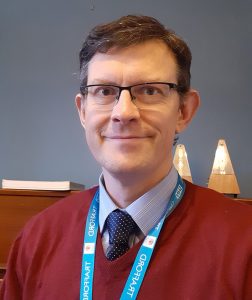 What do you teach?
Piano, violin, viola, beginner cello and the theory of music. I also coach and conduct ensembles from string duets up to a full symphony orchestra.
What's the best thing about your instrument/s?
The best thing about playing the piano is that you play a complete musical picture: bass, harmony and melody. You can be independent. You can also accompany other instruments and make music with your friends. Playing a stringed instrument means you play a single line of music, but you can play in a whole range if ensembles. Being part of a musical team, such as an orchestra, is an amazing experience and opportunity. It was playing in orchestras that inspired me to become a professional musician.
Tell us about an inspirational teacher you had when you were a child?
The people who stand out in my memory are the orchestral tutors and conductors I worked with.  People like Peter Stark, Ted Amos who coached the 3rd violins of the first big orchestra I played in at the age of 10, and John Lubbock.
What's your top practise tip?
Don't just play; know what you want to change/improve. Play it slowly to learn it quickly.
What's your top (musical or non-musical) well-being tip?
Posture matters. Develop good habits and try to maintain them. You will play more quickly, accurately and consistently if you work with your body rather than against it.
Funniest musician moment?
I was playing in a quartet providing background music for a BBC party at the Kensington Roof Gardens (an events venue with restaurant and three walled gardens, including flamingos on the top of a seven storey building on Kensington High Street, London). It was a lovely summer's evening and we were playing in one of the walled gardens. All was going well when a pigeon flew over me… Yes, it did a massive poo which landed straight on my violin, about 8 inches from my nose!
Top five desert island discs/pieces/playlist?
Bruckner Symphony 7,
Mahler Symphony 4,
Beethoven Violin Concerto,
Ella Fitzgerald, – Essential Ella,
Queen – A Night at the Opera.
What do you do to relax?
Long walks on hills or beaches, sail, swim.
Quick-fire questions…
Coffee or tea?
Tea
Beethoven or Beyoncé?
Beethoven
Last piece/song you downloaded or listened to?
Chopin Nocturne in G minor op. 37 no. 1
Texting or talking?
Talking
Cats or dogs?
Cats
Cake or cheese?
Cheese
Favourite meal?
There are many: food is great! But today I'll say Singapore Fried Vermicelli.
A musician/composer (dead or alive) you would love to meet?
French pianist and conservationist Helene Grimaud.
Another instrument I'd love to learn to play is…
Trombone – I love the different tones and colours it makes.