Jane Brammall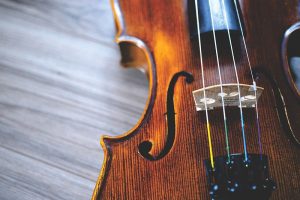 What do you teach?
Violin.
What's the best thing about your instrument/s?
The diverse styles and amount of repertoire that's written for it.
Tell us about an inspirational teacher you had when you were a child?
They all were! Encouraged me to play in assembly, to do auditions, to take part in as much as possible.
What's your top practice tip?
Listen to your teacher's feedback and practice the specific bits they mention. But also play, it's not just practice but taking opportunities to play.
What do you do to relax?
Lots of walking, no matter what the weather.
Quick-fire questions…
Coffee or tea?
Both.
Beethoven or Beyoncé?
Depends!
Texting or talking?
Talking.
Cats or dogs?
Both.
Cake or cheese?
Cheesecake!
Favourite meal?
Breakfast.